Welcome to the Official Site for Montanna Knoeller. You may recognize Montanna from her jobs for GAP and Toys R Us. Here you will find all of the latest news and up to date information about this talented young model. For Industry Professionals looking to learn more about Montanna, please click on her name above for an overview of information.


NEWS & UPDATES
08 Jun 2016
Toys R Us
Summer is just about here and that means lots of time playing outside!
Toys R Us
has their new
"The Awesome Guide to Outside"
catalog out and it is full of products that are sure to make kids summer break extra fun. The best part of course is that Montanna is in it, and she can be spotted on one of the pages riding her
bike
. It is nice to see that they are continuing to use this shot into their 2016 catalogs and if you have a copy at home make sure to flip through to her page!
Posted by: Lisa
06 May 2016
Happy Birthday!
Montanna woke up this morning full of excitement and ready to announce to everyone that she is now
five years old
and today is her birthday!
Happy Birthday Montanna
! I hope you have an
amazing
day with your family as everyone celebrates your special day. Fun activities, cake, presents, it is definitely going to be one of the best days ever, and now you get to say when asked how old you are that you are a whole hand, how cool is that! Make sure to make a big wish when you blow out your candles and I hope it comes true,
Happy Birthday
!
Posted by: Lisa
27 Feb 2016
Sago Mini
Last year Montanna did a very fun video shoot for Sago Mini! She got to work with one of her friends, make several new ones, all while getting to pretend she was going on a trip! The video was in connection with Virgin Airlines, and she played a passenger. She can be seen seated in one of the pretend plane's seats as her other friend is the captain, and their Sago Plush are right there along for the ride. It's a very cute video and make sure to watch it below:


Posted by: Lisa
25 Dec 2015
Merry Christmas!
Montanna fell asleep last night very excited knowing that Santa would be coming to visit. She has been looking forward to this day for weeks and now she can finally say that it is Christmas Day! Presents, family, traditions, she is going to enjoy every minute of her holiday, it really is one of the best days of the year. Montanna would like to say
Merry Christmas
to everyone who is celebrating today, and hopes that everyone, no matter what traditions you celebrate this time of year, is having a fantastic holiday season.
Posted by: Lisa
22 Dec 2015
Christmas
Montanna is so excited that
Christmas
is just days away! She has been such a good girl this year and she made sure that Santa knew that when getting to visit with him recently. She told him what she wanted this year, they took a picture together, and she could not stop talking about how happy she was to have gotten to sit with
Santa Claus
and how she could not wait for him to come on Christmas. She also did a holiday photoshoot recently and an image from that along with her meeting Santa have recently been shared on her manager's
Facebook page
. Both images can now also be found in the gallery, only 3 sleeps left until Christmas!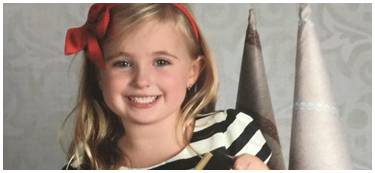 Posted by: Lisa